Silk Fabric Printing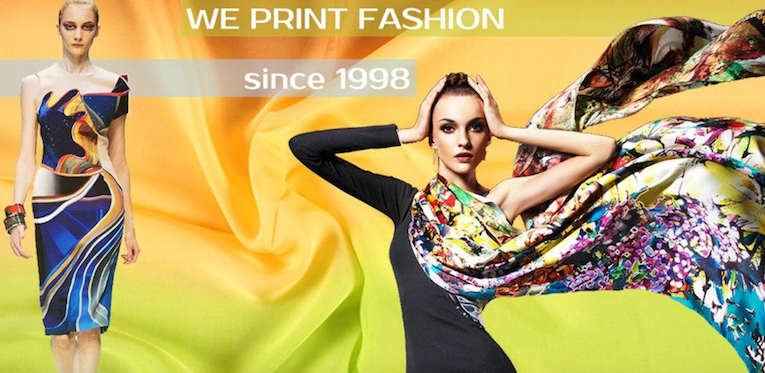 Silk Fabric Printing Methods:
We can offer you four different printing methods:
Flat screen printing
Printed fabric is transported to the screen through wide rubber bands rather than on a long table. In the process, the fabric is moved under the mesh, and then stops. The scraper is scratched on the screen. After the scratch, the fabric continues to move under the next mesh frame, and the production speed is about 500 yards per hour. Automatic screen printing can only be used for the entire volume of fabric, cut pieces generally do not use this method of printing.
Rotary screen printing
The silk fabric is transported under the circular mesh cylinder in continuous movement through the wide rubber belt. The advantage is the continuous process. The printing speed is greater than 3500 yards per hour. The drawback is that there are certain requirements for color matching and pattern size. Rotary screen printing is usually no more than 15 color sets, usually the maximum cylinder circumference is about 36-40 inches, so the maximum pattern size is no more than 36-40 inches.
Hand screen printing
Lay the silk on the flat surface of the table with a little adhesive in advance. Then the printer moves the mesh frame continuously by hand along the entire panel, printing one frame at a time until the fabric is finished. Each frame corresponds to a printing pattern. Production speed is 50-90 yards per hour. It is also widely used in the production of cut pieces and silk scarves. In the piece printing project, the garment making process and the printing process are arranged together. The pieces are printed on a piece of custom or unique pattern before they are sewn together.
Digital printing
Simply, through a variety of digital ways such as: digital photos, images, computer scanning, processing a variety of digital design input computer, after processing by computer color printing system, by the special RIP software through the sprayed printed system will be special fuel spray directly onto the silk fabrics, and then after processing, to gain the required in all kinds of textile fabrics printing products of various kinds of high precision. Advantages are low MOQ, low defective rate and fast sample making. The drawback is higher unit price, color fullness, clarity and permeability are relatively poor.

How to choose the printing method?
We need to take your design pattern and order quantity into consideration. You may contact us for choosing the most suitable printing method.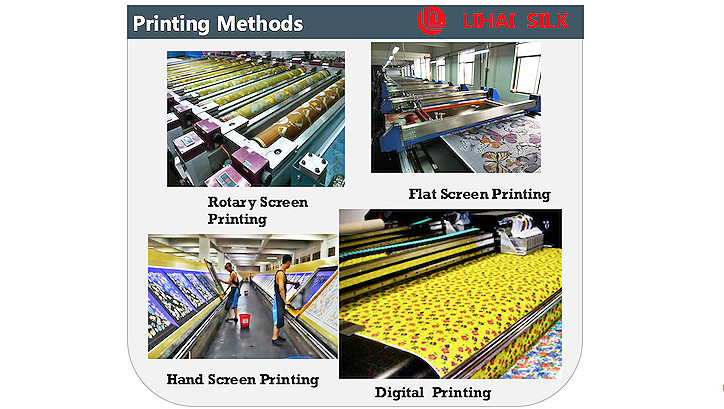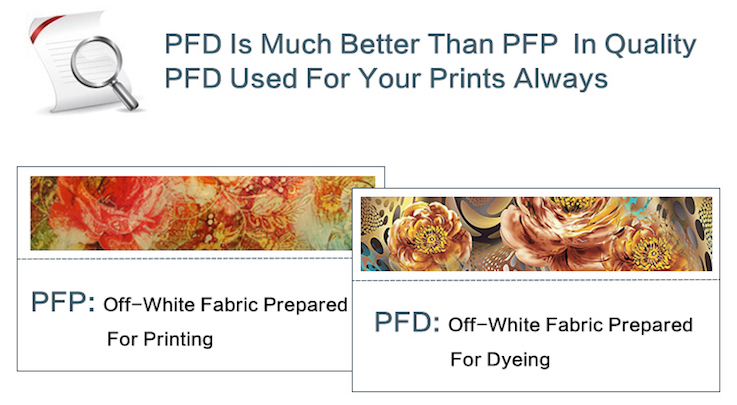 All the off-white fabrics are prepared for dyeing process, we name such fabrics PFD (prepared for dyeing). Correspondingly, there is also PFP on the market, which means fabrics prepared for printing. As you may have already known, dyeing process places much higher requirements on the materials than printing process. In another words, PFD are in better quality than PFP.
Since we are a professional supplier of silk fabrics for more than two decades. At us, we can control the original silk fabric better. We always use PFD even for printing process and finished prints turn out to be more satisfying because much better raw material is used. You can rest assured of the quality of your product. Any further questions, please feel free to contact us.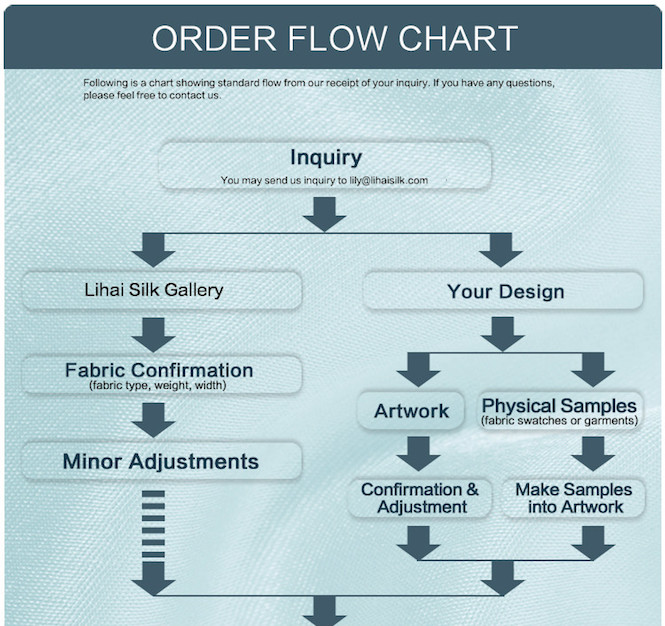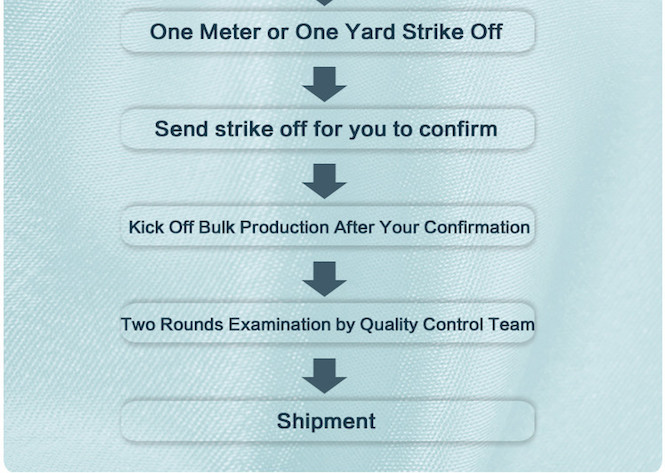 About File-Set Up
1. File types
We accept PC formatted TIFF's that are saved in RGB format. If you are working with photographic imagery or custom engineered panel pieces please save your source file (the file format used to create the design) as well. This typically is a PSD or an Ai file from creation that contains all the data of your file. We like to have this source file in case we need to back track your design work for complicated imagery.
2. Resolution
The file resolution for the source file should be between high quality 150-300 DPI. Do not res up a 72 DPI jpeg to make a 300 DPI file.
3. Design
You can submit color separated or photographic files that are in repeat or as engineered panel pieces. Just remember that we will print whatever file you submit, so double check that you have included all your correct design criteria in the file such as correct scale, merging repeat, color placement, seam allowance, etc.
Notes: Please send artworks by WeTransfer or Dropbox and send me the links. We will download by ourselves.
4. MOQ
For Sampling: one meter or one yard
For Bulk: One roll (45-50 meters)
5. Delivery Time
Sampling: 5-7 Working Days
Bulk Production: 10-15 Working Days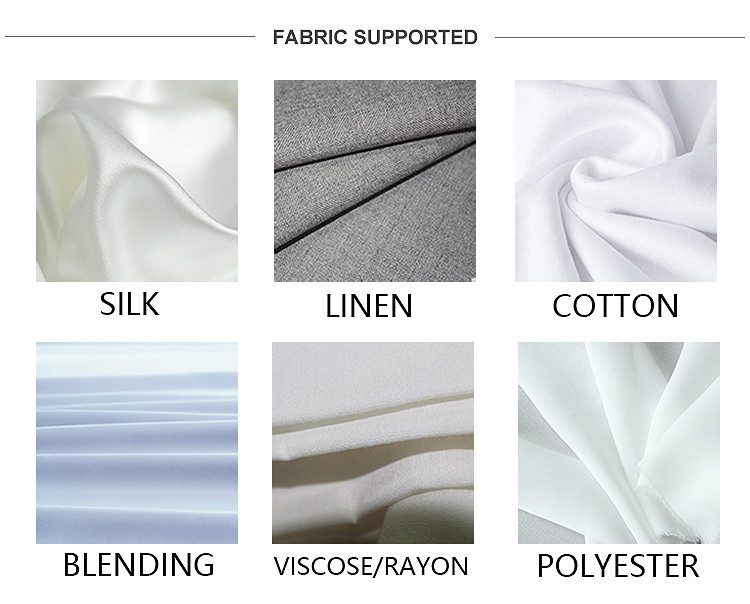 Fabric in Stock

Fabric Type
Fabric
Specification




Width

Silk

Silk Satin

12mm/16mm

108cm/140cm

Silk Chiffon

8mm

140cm

Silk Twill

12mm/14mm/16mm

140cm

Silk Crepe De Chine

12mm

140cm

Silk Habotai




8mm




14

0cm




Cotton

Cotton Sateen

80s

150cm

Cotton Voile

80x80/90x88

140cm

Cotton Poplin

40x40/133x72

150cm

Cotton Canvas

238gsm

150cm

Rayon/Viscose

Viscose Crepe

135cm

Woven Rayon

30s/60s

140cm

Polyester

Polyester Chiffon

50D

150cm

Polyester Crepe

150cm

Jersey Fabric

Cotton Jersey

200gsm/250gsm

150cm-160cm
P.S. If the fabric you want is not in this form, please send us fabric swatch or detail specification,
we will help sourcing this fabric.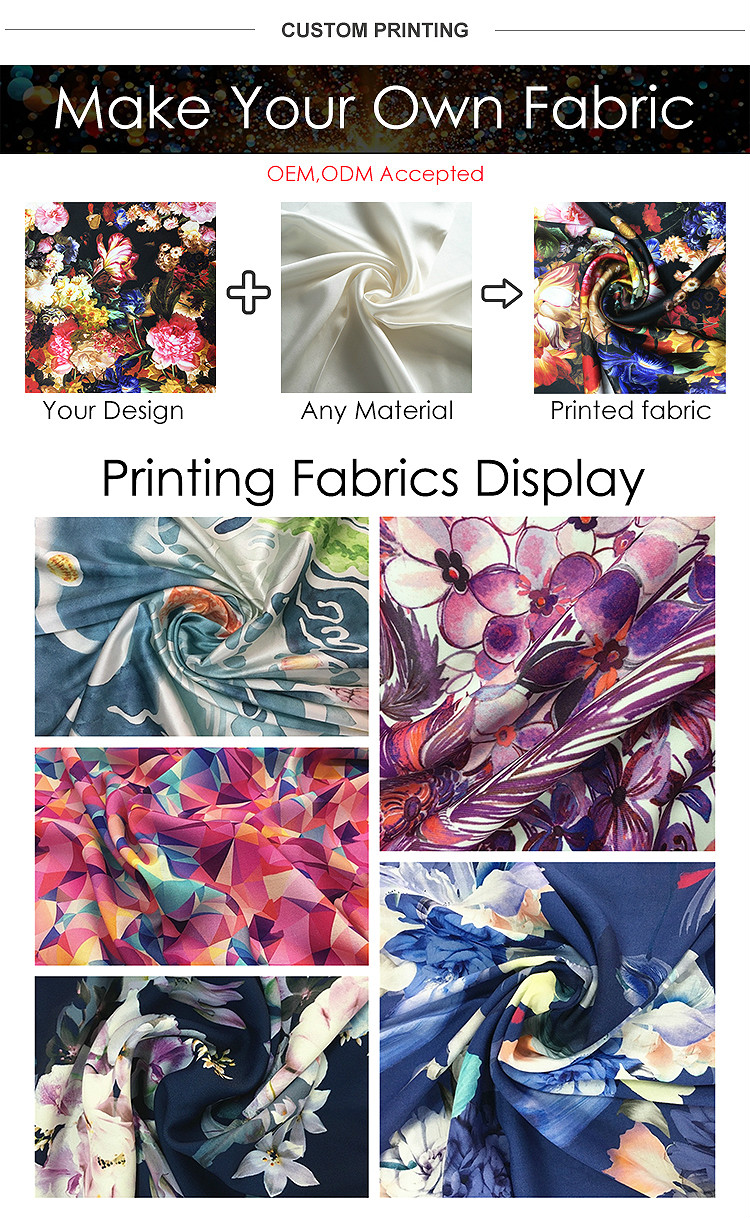 LIHAI SILK, SPECIALIZED IN SILK PRINTING, CLICK NOW!