Silk Garment OEM/ODM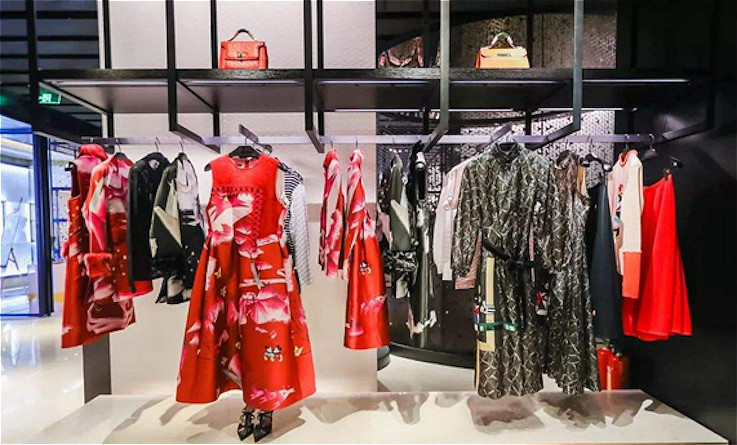 Company Information
At Lihai Silk, we based on silk fabric manufacturing, provide ourselves on high quality silky fabrics and fashion garments across a broad range of fabrications and design concepts. Top emphasis on quality consumed in order to establish a full set of Quality Control System. And after these years of efforts, we have built up long-term relationship with lots of customers and a lot of famous fashion brands. For saving our customers' trade secret, it is not convenient for us to disclose the information of our partner.
We are looking forward to having cooperation with more customers,so we are devoting harder work in improving our services, working efficiency and quality.
The specialty for the quality control from yarn, fabric weaving, dyeing/printing at the upstream, which enables us to provide our customers with the stable and reliable fabrics as well as forefront of fashion trends and manufacturing techniques. If you provide design sketch/pictures or physical sample to us,We can make sample for you. We specialized in all kinds of silk and polyester silk fabric clothing. If you are interested in any of our products or would like to discuss a custom made order, please feel free to contact us for business negotiation. We believe in cultivating a long term and mutually rewarding business relationship with our customers, we are here to provide you with solutions at all sides.
Whether your orders are small or large, we can offer a manufacturing solution for your needs.
General Information of Custom Apparel

Item Name:

Silk Apparel, Polyester Silk Apparel, and so on.

Fabric Type:

Silk/ Polyester/ Viscose and so on

Fabric Weight:

Various

Color:

We offer PMS, Pantone Matching System.

Size:

For man's is S, M, L, XL, XXL,

For ladies is XXS, XS, S, M, L, XL,

But custom size break-ups are welcome

MOQ

100PCS/SETS/COLOR

Packing:

Each piece into a polybag then into a main export carton

We also can help you to work on your packing details

like design photo inlay cards for better selling effect

Sample Confirmation Procedure

Style Sample:

Generally to check if supplier got all ideas right/counter sample

Fitting sample:

This sample is to check all the measurements

Pre-production sample:

This sample is to be used as to confirm everything before production

Production sample:

This sample is the sample as whole production/shipment sample

Production Time and Delivery

Style Sample:

Usually takes1 - 2 weeks including shipping

Fitting sample:

Usually takes1 - 2 weeks including shipping

Pre-production sample:

Usually takes1 - 2 weeks including shipping

Mass production time:

That will depends on the fabrics, approval, seasons, etc.

Payment Accepted:

We accept L/C, T/T, WEST UNION.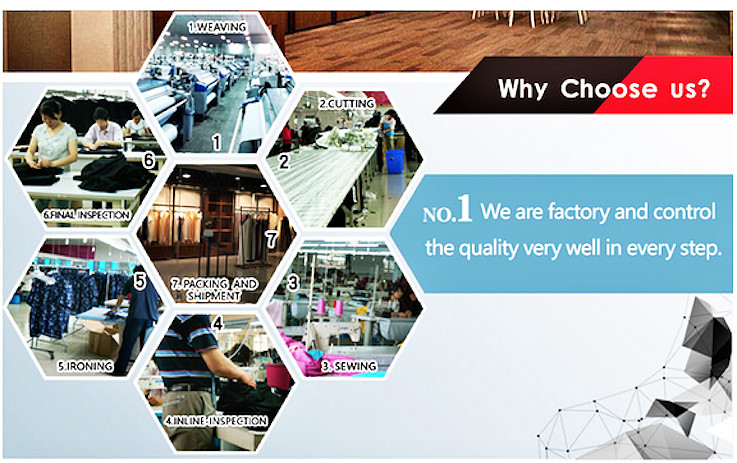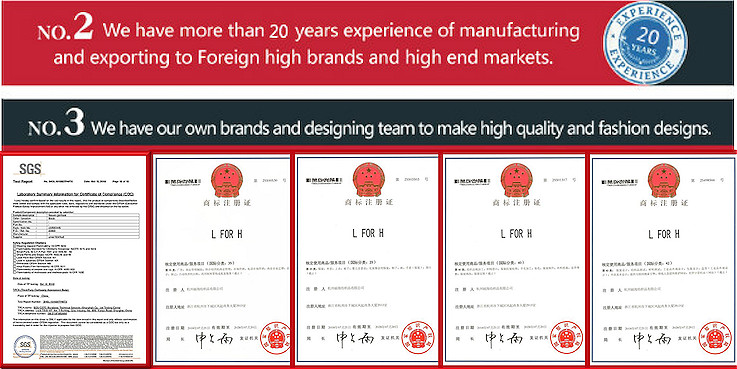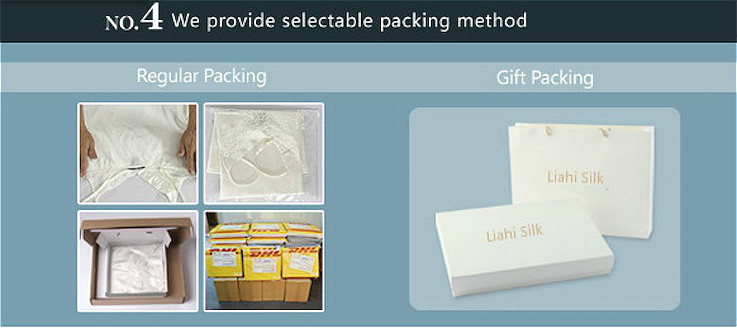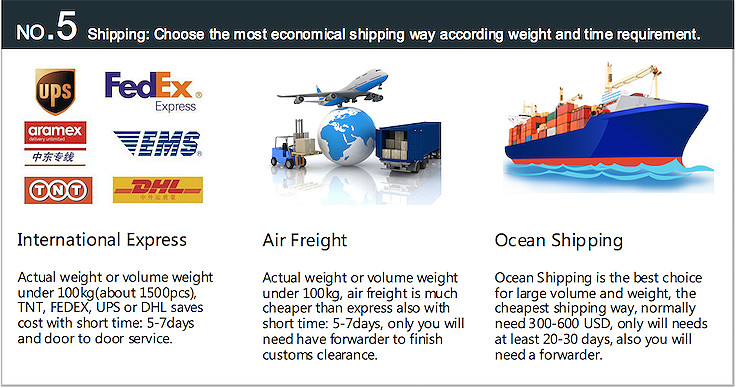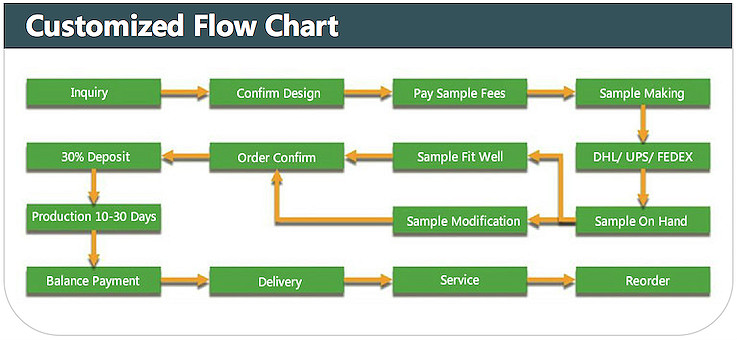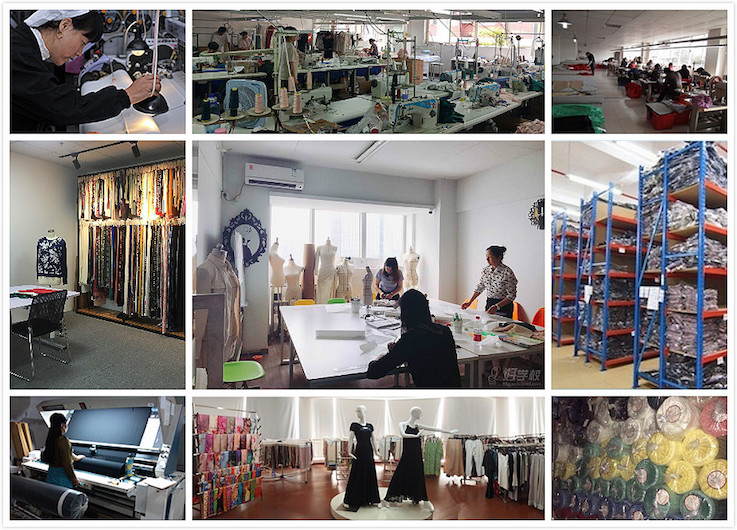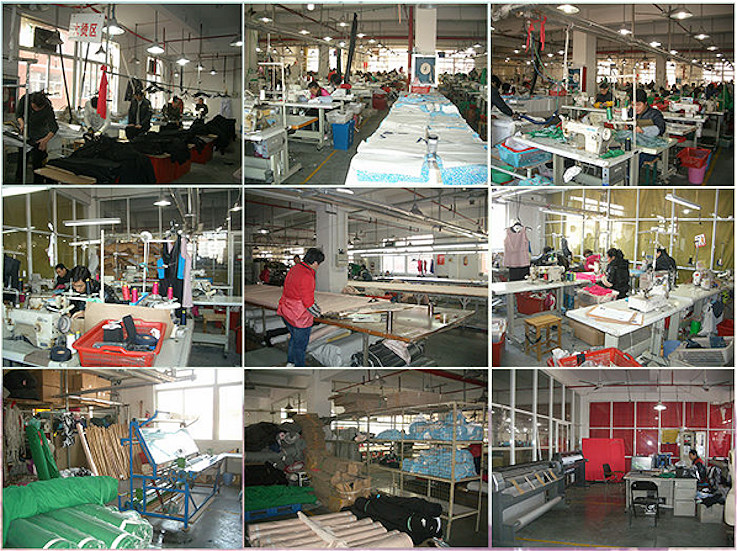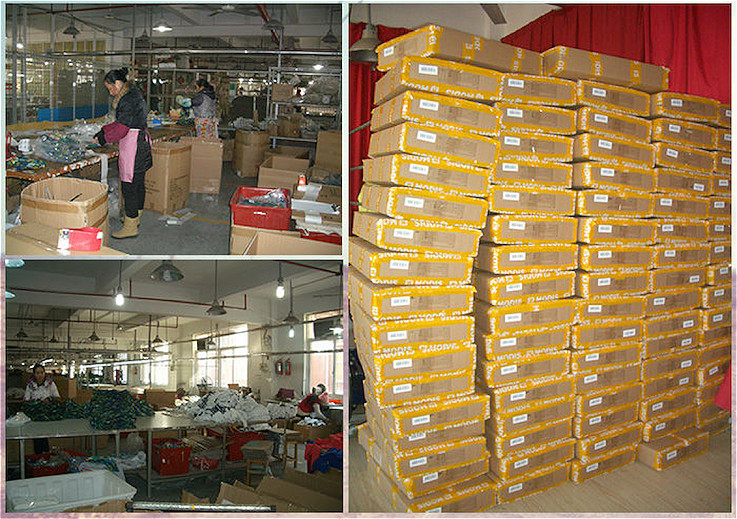 Q: How can I approve the samples before I place orders?
A: We will make several round samples before you place the order to make sure the bulk production is to spec and good fit. They are proto sample-fit sample-salesman samples-PP sample.
Q: How can I approve the colors and prints?
A: We will make lab-dips and strike-offs for your approval before bulk production, your final confirmation is the green light.
Q: What is your minimum?
A: For regular fabrics, our minimum is 100 units per color per order. And we accept one piece for our stock items.
Q: What is the delivery time?
A: That will depends on the fabrics, approval, seasons, etc.
Q: What we can do if we have issues for production?
A: All garments will be fully inspected and reported.Necessary measures will be taken as soon as the issues are raised from customers:
1.Fix the issues
2.Have a meeting to discuss how to correct the issues
3.Return for corrections
Q: How about my trade secret?
A: We will keep the trade secret for you absolutely. We will save your designs in our own computer severs for repeat order, certainly we will keep the designs safe. But if you asked, we can delete all of your designs from our computer server.
Q: Can I place my orders right away?
A: Sure, amazing! Please contact us by e-mail or other social software.

LIHAI SILK, SPECIALIZED IN SILK GARMENT, CLICK NOW!