Silk Fabric Dyeing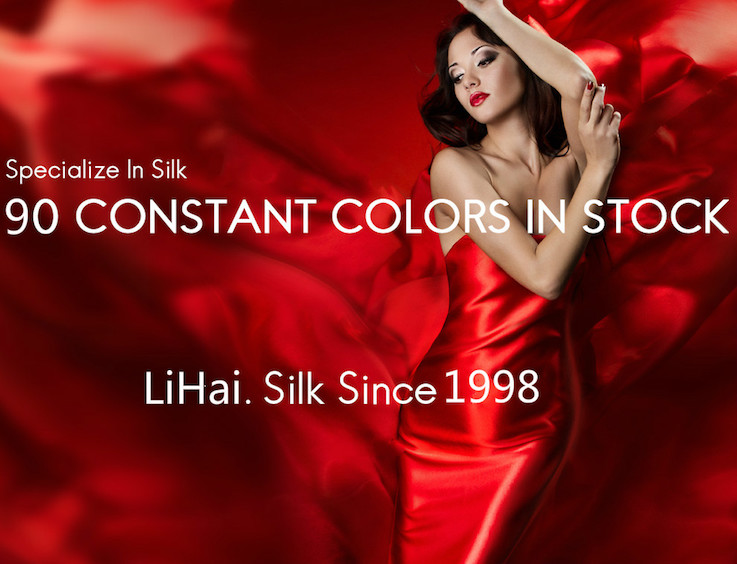 Silk fabric dyeing risk
1. Selection of dyeing factory
There are many silk dyeing factories. Each factory equipment, personnel and management are different. Only with advanced printing and dyeing equipment, strict personnel and process quality management, can we guarantee to provide high-quality products and take risks and responsibilities.
2. Selection of dyestuff
Generally, we know what kind of dyestuff is good and what kind of dyestuff is not good. We choose different dyestuff according to the requirements of customers to maximize the interests of customers. And the layman will listen to the partial letter of the dyeing factory, high-end product low-end dyestuff, low-end product high-end dyestuff. Either the dyeing fee is very high, or the dyeing effect can not meet the requirements.
For example, some customers require the export of pure silk and electric spinning fabrics. As a result, low-end dyes are used, which makes the customer unable to pass the third-party inspection, resulting in the return of the order or the whole order being scrapped.
3. Risk of blank cloth
Dyed fabrics are generally required to use the PFD to process, and there is no certain objective standards. Therefore, many dyeing factories use greige fabric to dye without screening, and the result can be imagined. In general, all fabrics should be selected (which fabric can be used, which fabric can not be used), and then color separation (which fabric does what color, all different), so that the finished product can be dyed to the maximum extent to ensure its quality rate.
For example, some customers ask the supplier to choose silk fabrics, and then dye them without color separation. Some finished products are OK, but some finished products have severe radial problems, resulting in waste orders.
Therefore, silk dyeing is a high-risk business, it is very important to find a high quality dyeing factory. The specialty of Lihai Silk can greatly reduce its risks, because lihai silk is a professional supplier of finished dyeing products, and there is basically no big deviation in the risk control of fabric greige fabric and the selection of dye, so we will make our customers satisfied.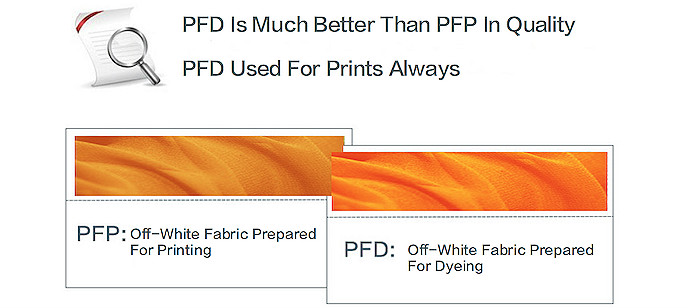 All the off-white fabrics are prepared for dyeing process, we name such fabrics PFD (prepared for dyeing). Correspondingly, there is also PFP on the market, which means fabrics prepared for printing. As you may have already known, dyeing process places much higher requirements on the materials than printing process. In another words, PFD are in better quality than PFP.
Since we are a professional supplier of silk fabrics for more than two decades. At us, we can control the original silk fabric better. We always use PFD and finished fabric turn out to be more satisfying because much better raw material is used. You can rest assured of the quality of your product. Any further questions, please feel free to contact us.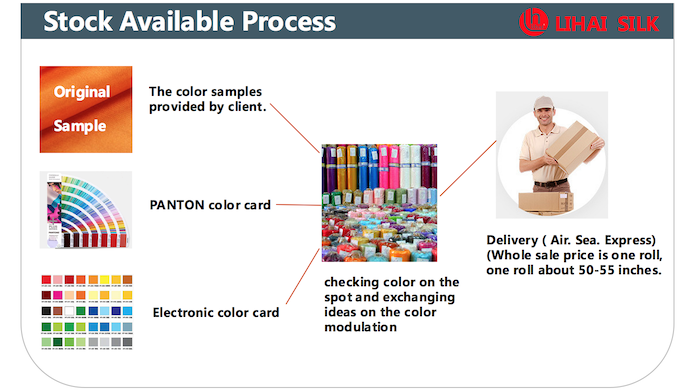 Contact us if you want to make your own colors.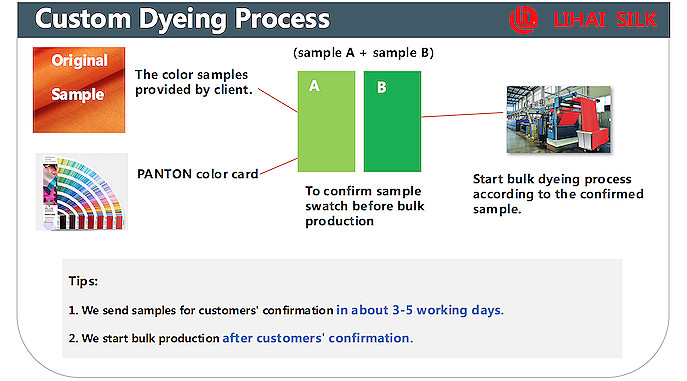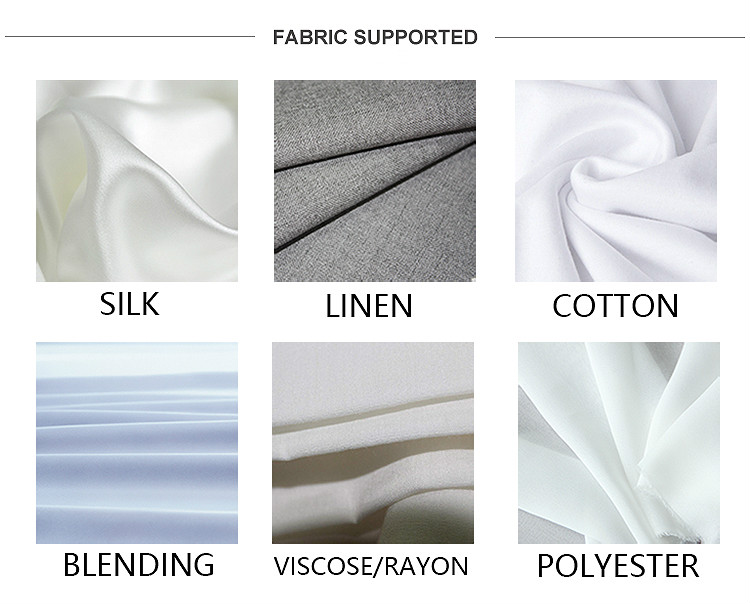 Fabric in Stock

Fabric Type
Fabric
Specification




Width

Silk

Silk Satin

12mm/16mm

108cm/140cm

Silk Chiffon

8mm

140cm

Silk Twill

12mm/14mm/16mm

140cm

Silk Crepe De Chine

12mm

140cm

Silk Habotai




8mm




14

0cm




Cotton

Cotton Sateen

80s

150cm

Cotton Voile

80x80/90x88

140cm

Cotton Poplin

40x40/133x72

150cm

Cotton Canvas

238gsm

150cm

Rayon/Viscose

Viscose Crepe

135cm

Woven Rayon

30s/60s

140cm

Polyester

Polyester Chiffon

50D

150cm

Polyester Crepe

150cm

Jersey Fabric

Cotton Jersey

200gsm/250gsm

150cm-160cm
P.S. If the fabric you want is not in this form, please send us fabric swatch or detail specification,
we will help sourcing this fabric.


Q: How can I get a sample swatch before I place orders?
A: We will provide you with the sample swatches for free per your request, it will takes 2-3 days, and we can either send on your Express account or you pay the shipping cost to us and use our courier.
Q: How can I approve the colors and prints?
A: We will make lab-dips and strike-offs for your approval before bulk production, your final confirmation is the green light.
Q: What is your minimum?
A: For regular items, we can make samples according in 1 or 2 m/y. For bulk, we are trying to work with small quantity for customer's sampling stage even in one roll around 45mtrs. For the make-to-order items, we will give you the fabric info including minimum and delivery time accordingly.
Q: What is the delivery time?
A: For regular items, we will have greige fabrics in stock, and the lead time for solid color will be about 15 days after lab dips approval and 20 days for prints after S/O approval. For make-to-order item, the lead time will depends on the quantities, usually it will take another 25-30 days for fabric weaving processing.
Q: What we can do if we have fabric issues?
A: All fabrics will be fully inspected and reported. We will take responsibility of the whole defected fabrics which is out of the 4-point quality control system.
Q: Can I place my orders right away?
A: Sure, amazing!
LIHAI SILK, SPECIALIZED IN SILK DYEING, CLICK NOW!